Background and experience: I initially studied languages at university (B.A.), before undertaking an MSc. "conversion course" in librarianship. Since graduating I have worked as a business researcher and now have over 15 years experience. Most of my work was in the management consultancy and financial services sectors, before I decided to leave full-time employment and become a freelancer.
What matters to me: I have always enjoyed the intellectual challenge of business information work - one day credit cards, the next consumer goods. However I was becoming tired of the long hours, and wanted the freedom to better juggle work with my personal interests. I also wanted to move out of the city, and now live within 5 minutes of the sea.
Why I joined: I had already been doing freelance work for a couple of years before joining ClickNwork, and had built up a client base that continues to use my services. However there was not always a consistent workflow so I was looking for a source of work that I could tap into during slow periods.
The work I do for them: Most of the work involves searching commercial databases (such as Factiva, Profound, Alacra etc.) and the Web to find market and company information used by others at ClickNwork to prepare client reports
How ClickNwork works for me: ClickNwork helps me manage the peaks and troughs of my workflow. Most of my work is from direct clients, but it is useful to have the extra flexibility that ClickNwork offers.
Input: This varies, and depends on other client commitments, but it's usually an average of a couple of days a month.
Benefits: The rates I receive from ClickNwork are lower than I get from my direct client work, but this is balanced by the convenience and flexibility offered.
What's Next?: At the moment I have no new plans regarding my work with ClickNwork, but hope to continue the current arrangement which works well for both sides.
I'm based in Devon, UK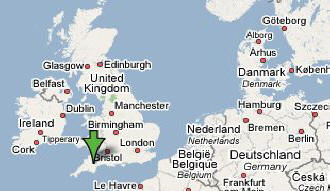 The view from near my home office